Calls for sanctions against Israel continue after a ceasefire momentarily halted the conflict
— 6 minute read — by Derry Salter
R3trospect recognises the incredibly complex and sensitive issues associated with the Israel-Palestine conflict. This article intends to inform our readers about the recent events, but we respect that the situation goes beyond what we have presented here.
After 11 days of conflict between Israel and Palestine, the two warring states agreed to a ceasefire on 21st May. Rising tensions over the past weeks, centred in Jerusalem, saw violence levels peak in the decades-long conflict. Throughout the Israeli bombing campaign, over 240 Palestinians, including 66 children, were killed. Rockets from Hamas in Gaza killed 12 people in Israel. Lasting less than a fortnight, the fighting has destroyed buildings, homes, and infrastructure, leaving over 72,000 Palestinians displaced and without a home.
Tensions between the predominantly Jewish Israel and predominantly Muslim Palestine have threatened to spill over boiling point for many years, particularly in East Jerusalem, Gaza, and the West Bank. Palestinians in the latter areas suffer from Israeli restrictions on Gaza's borders, which Israel justify through means of self-defence from Hamas' violence.
Dating back to when Britain took control of the region after the First World War, the Israel-Palestine conflict can fairly be described as antiquated. The land was split between Jewish and Arab states in 1947, with Jerusalem remaining an international city. However, after the split was rejected, Jewish leaders created Israel, leading to the Six Day War in which over 700,000 Palestinians were displaced. After numerous ceasefires and no peace agreement, the conflict dominated the decades to come. Israel sees Jerusalem as its capital, despite Palestinians claiming East Jerusalem as their own. The U.S. is one of the few countries worldwide that recognises Israel's claim. Growing tensions led to the Gaza War of 2014, with the seven weeks of conflict leaving more than 2,200 Palestinians dead.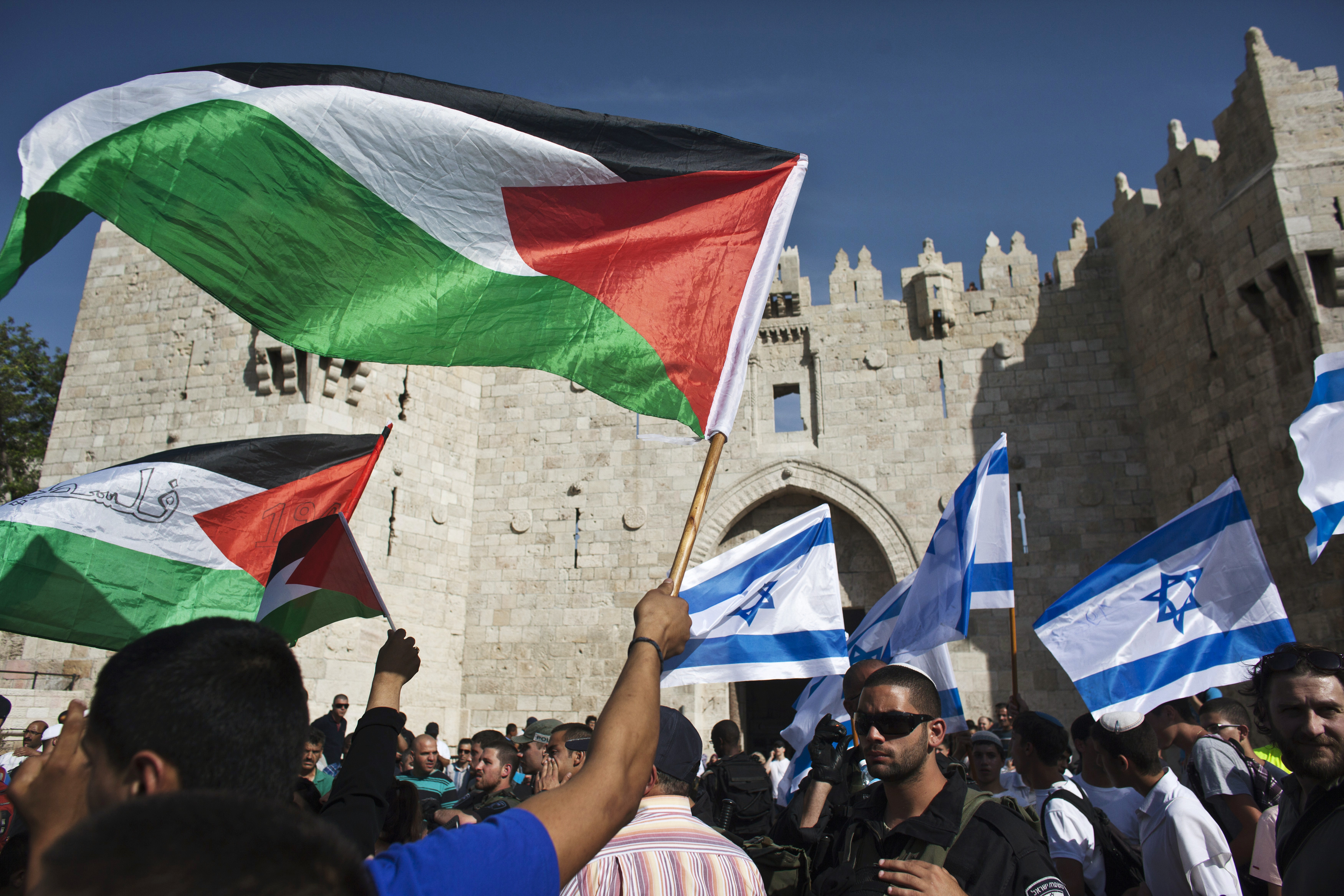 Enmity increased after numerous Israeli attempts to evict Palestinian families from their homes in Sheikh Jarrah, Jerusalem. The area has been the centre of tensions since Israel gained control in 1970; some Israelis argue that the land belonged to Jewish families before 1948, so it should be "rightfully" returned to them. Israel's Supreme Court was due to hear an appeal for the area on 10th May, however, it was delayed.
Israeli-Palestinian relations disintegrated further in mid-April after numerous clashes in East Jerusalem. Coupled with threats of eviction, the closure of the Damascus Gate entrance to the Old City on the first night of Ramadan angered many Palestinians. After both sides conducted numerous airstrikes, the violence spread to Tel Aviv.
On 23rd April, clashes erupted at the Damascus Gate after hundreds of ultra-nationalist Jews marched and shouted "death to Arabs." Between the 7th and 10th May, over 750 people were injured in clashes at the al-Aqsa Mosque – a holy site for both Muslims and Jews – during hostilities between Israeli police and Palestinians. Conflict erupted further later that day after Israeli police fired stun grenades at Palestinian worshippers, who retaliated by throwing stones. Hamas – the Palestinian militant group that rules Gaza – issued an ultimatum to Israel to "withdraw…from the blessed al-Aqsa mosque." After a lack of Israeli response, rockets were fired towards Jerusalem in an attack that Israeli Prime Minister Benjamin Netanyahu said "crossed a red line."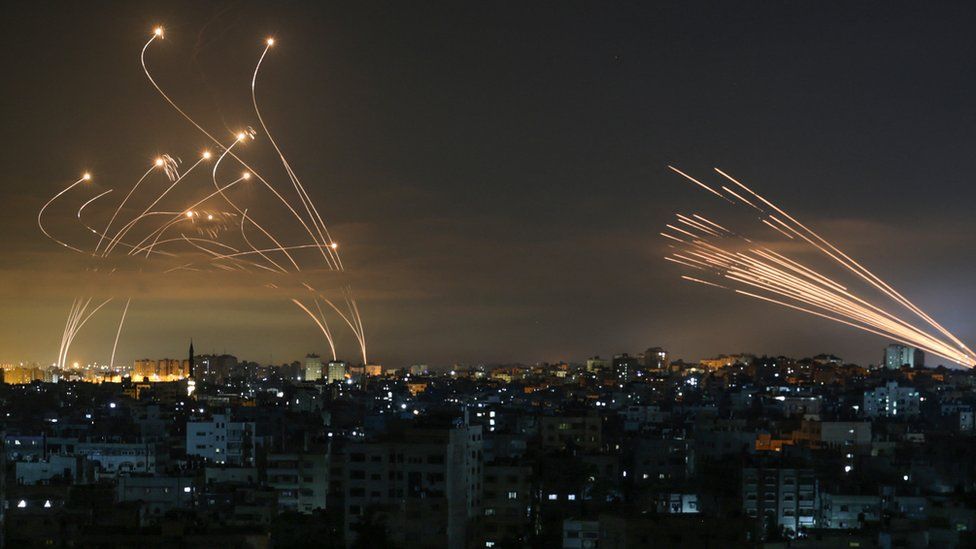 Two days later, over 850 rockets were fired between Gaza and Israel, leading Israel to mobilise 9,000 reserve troops along the Gaza border. Israeli air forces dropped more than 450 bombs on 14th May alone, despite world leaders such as Pope Francis denouncing the violence and appealing for peace. Calls for peace rang throughout the UN after Gaza's only COVID-19 testing centre was bombed.
Hope for terrified civilians fleeing the impacted areas in fear of ground invasions and air strikes spiked after Egypt offered a truce on 20th May. Hamas supported Egypt's motion despite Israel declining the peace offering. After firing 80 rockets from Gaza, attacks stopped for 6 hours until a ceasefire was called at 2am local time. Despite the ceasefire, polls show over 70 percent of Israelis wanted to continue the conflict.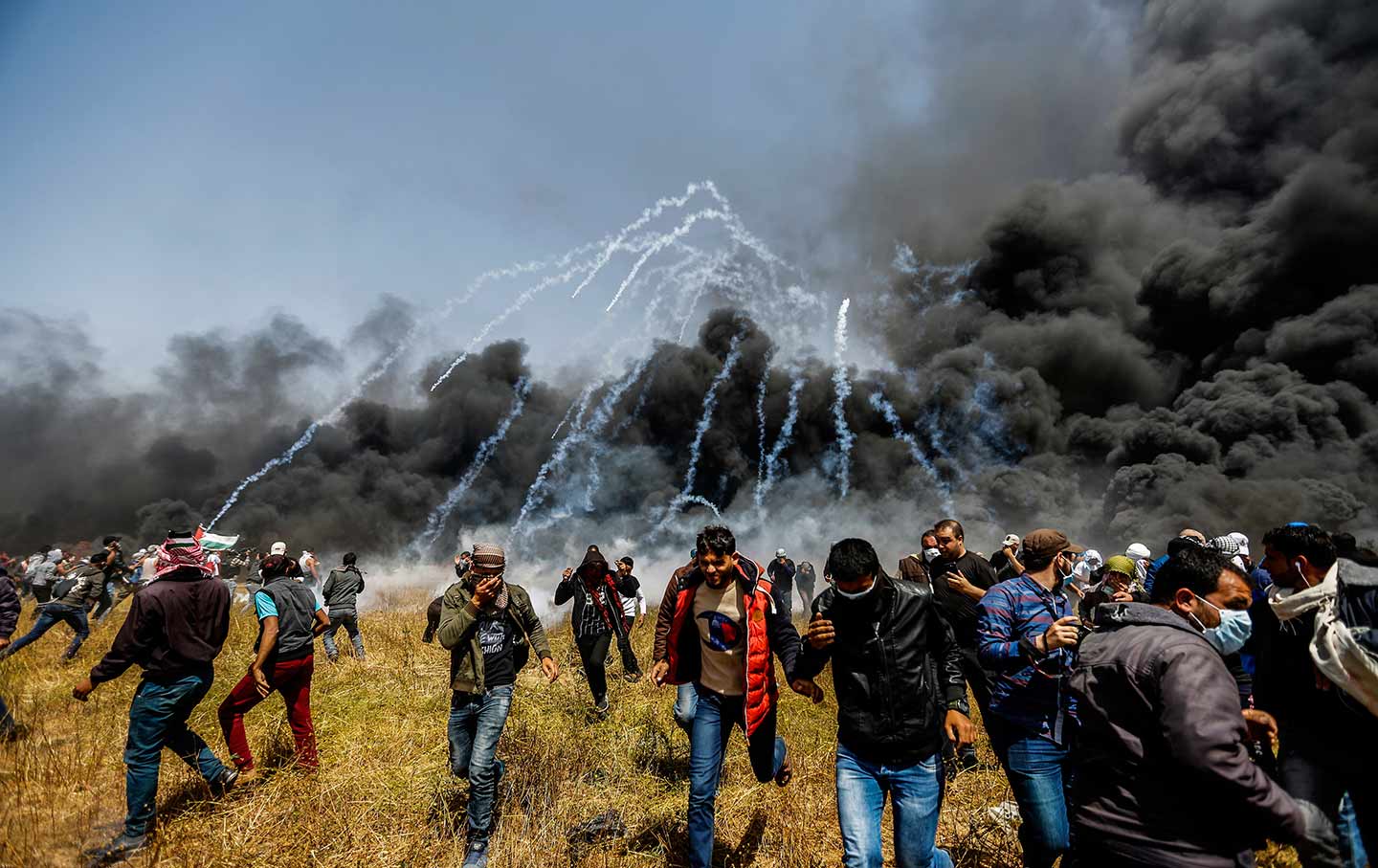 The ceasefire orchestrated by Egypt has both sides crowning themselves victorious. Netanyahu said his country "did bold and new things". However, he faced criticism from various Israeli mayors whose towns were hit hardest by the air strikes. In contrast, a Hamas official called the ceasefire "the day of victory, the day of freedom."
Despite originally objecting to a ceasefire, U.S. President Joe Biden called the ceasefire a "genuine opportunity" for progress. However, he also backed the U.S.' ally and its "right to defend itself." In the UK, Boris Johnson welcomed the ceasefire and the path towards a "durable solution." With an ever-growing death toll, the suspension of the conflict has been widely celebrated, with China even promising £1.4 million of emergency aid to Palestine.
The recent attacks are being investigated by the International Criminal Court, with specific regards to the conduct of Israeli attacks, which may amount to war crimes. There is an open investigation into the crimes committed in Palestine, with the probe investigating Israeli authorities' involvement in crimes of apartheid and persecution following the 2014 war. The ICC's involvement however is frowned upon by numerous council members, such as the UK, U.S., and Australia – all of which are closely allied with Israel. Despite such opposition, the ICC continue to investigate the appalling crimes against humanity and the numerous violations on civilians' lives.
Despite a pause in fighting, the absence of a peace agreement or a sense of justice for Palestinians triggered a multitude of worldwide protests. Pro-Palestinian marches saw demonstrators demanding their governments impose sanctions and cut the weapon supply to Israel. The close relationship between the U.S. and Israel – with the former supplying £517 million worth of weapons to the latter – has come under fire after revelations that the U.S. refused France's bid for a ceasefire, claiming it would "undermine efforts to de-escalate".
In London, 180,000 protestors marched in Hyde Park, setting off green and red smoke flares and chanting for "sanctions on Israel". Just like it has for his counterpart across the pond, criticism has rained down on Boris Johnson, whose Conservative Party has approved the sale of £400 million worth of weapons to Israel since 2015. Once the crowd reached Downing Street, chants of "Boris Johnson, shame on you" dominated the march. Similar solidarity protests ensued across Europe, with thousands attending a solidarity march in Paris, whereby protestors chanted "Israel assassin, Macron accomplice". Currently, protests and mass demonstrations continue to blaze across the globe demanding to end "Israel's brutal crimes".
Despite the ceasefire, conflict was reignited later that day after Israeli police raided Palestinians celebrating the ceasefire at al-Aqsa Mosque. Police opened fire with rubber bullets and tear gas, leaving 20 Palestinians injured. Israeli forces allege that "riots broke out" after midday prayers when worshippers supposedly threw Molotov cocktails at the police. Veteran Palestinian politician Hanan Ashrawi predicted the breakdown of the ceasefire hours before the fresh clashes, stating that conflict is inevitable "unless we deal with the ongoing situation of oppression and aggression, which is the Israeli occupation". Turkey denounced Israel's attacks on Palestinian worshippers, calling it "insincere" and "hypocritical".
It is clear that Hamas is still armed for conflict, with a member of the political bureau stating "we will continue to ramp up the capabilities of resistance". It seems implausible to suggest that this decades-old conflict will be resolved any time soon. The humanitarian crisis continues to grow, with civilian casualties constantly on the rise after Israel's bombardment of Gaza. Although the ceasefire provides short-term relief for both Israel and Palestine, without a peace deal these complex issues will keep tensions boiling high.